Willie Wonka practice is cancelled tonight, Friday January 27, 2023

Columbiaville Elementary's Student Council went to the School Board meeting to give gifts for School Boad appreciation month! Thank you to our "Totally Awesome School Board Members"💛🖤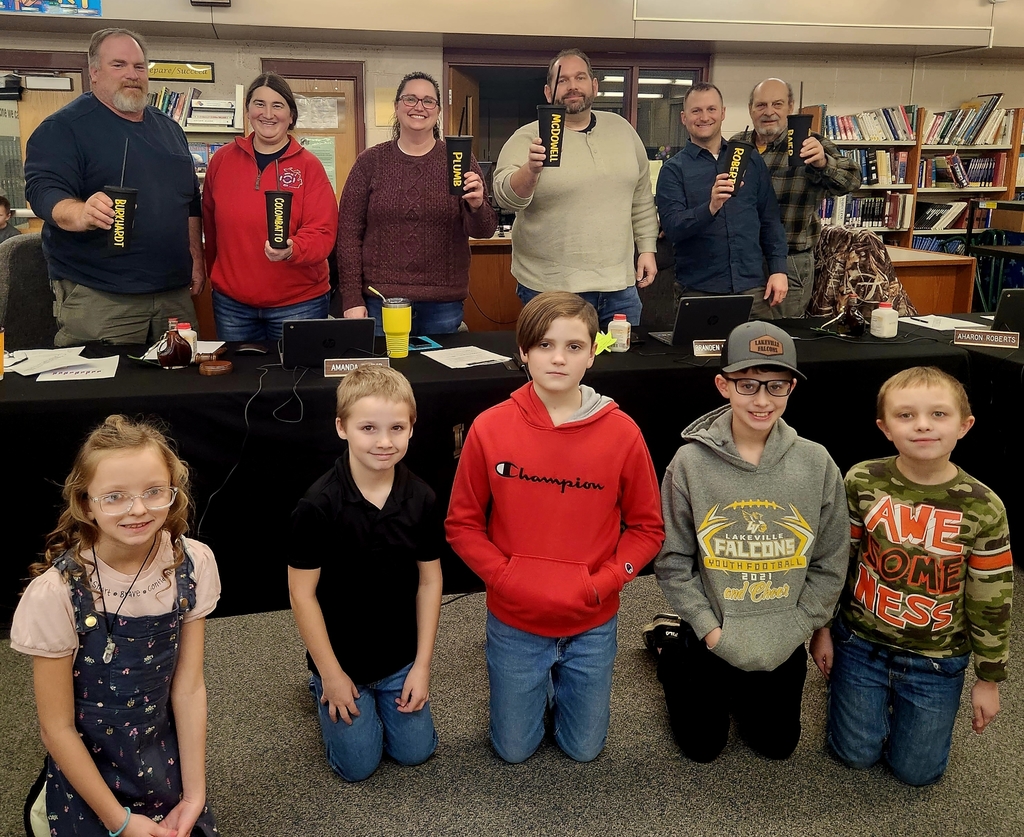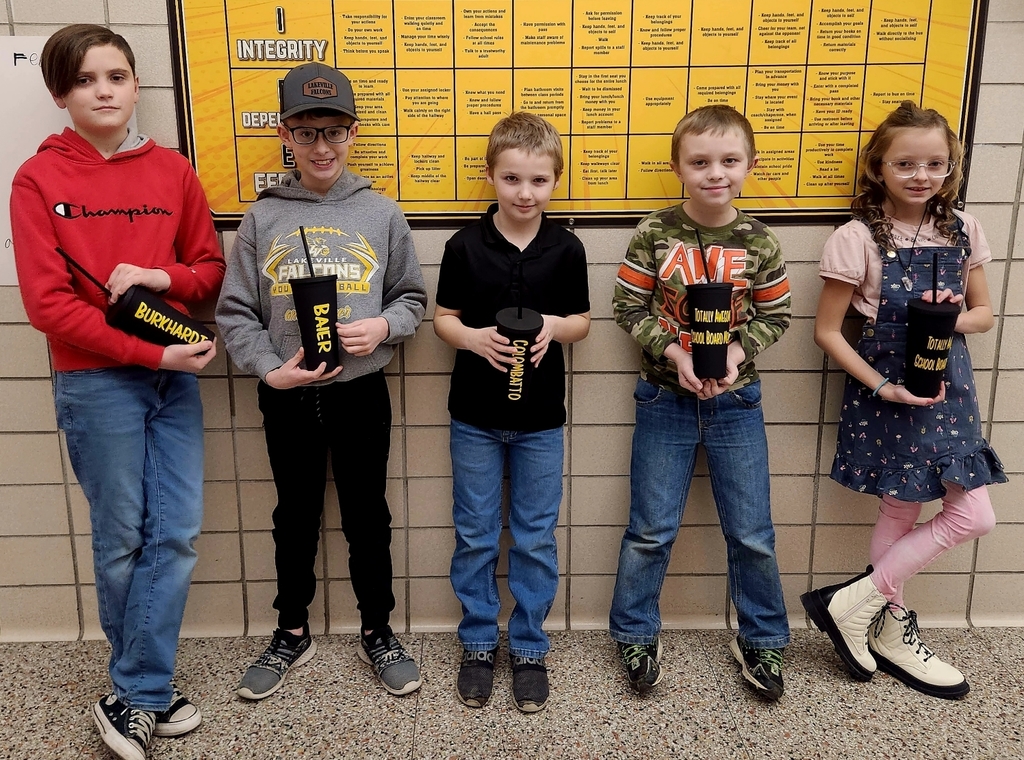 Breakfast is waiting for you!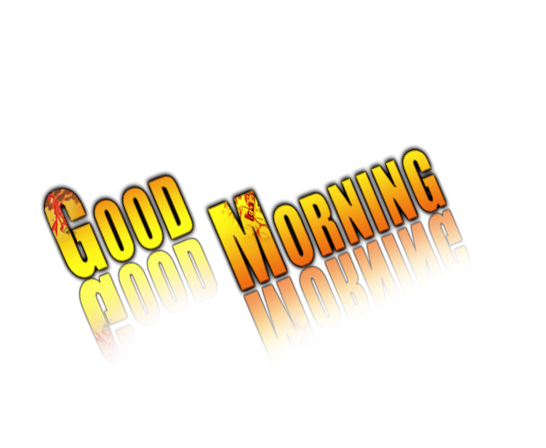 Flat Stanley update! He has visited the classes at the Elementary School. He has been spotted at Village Station. If you find him take a picture and send it in !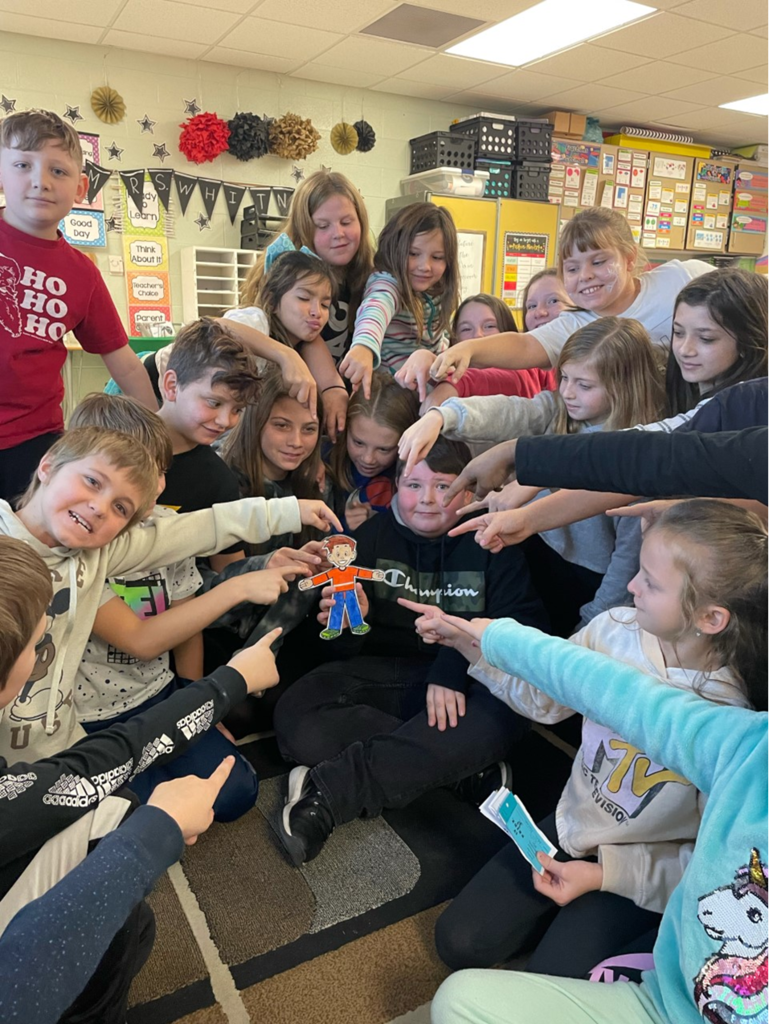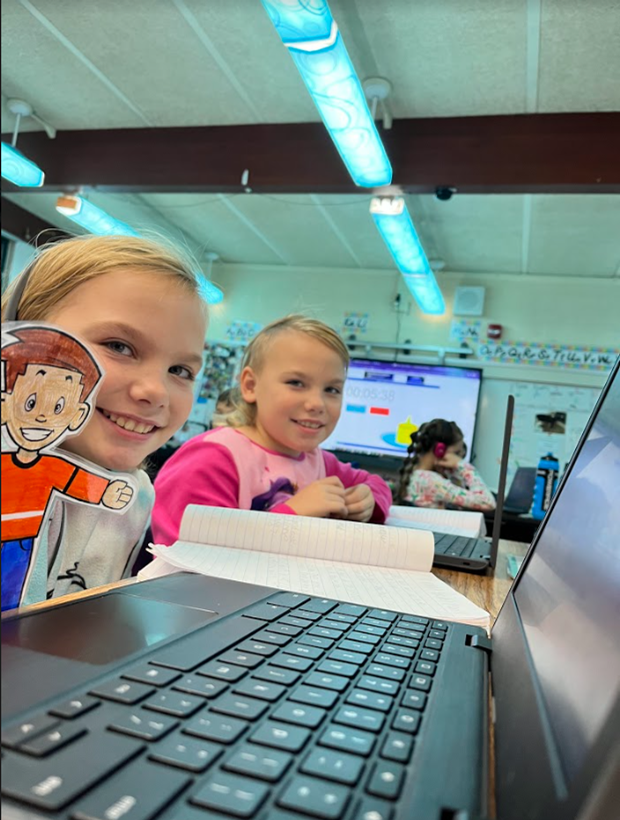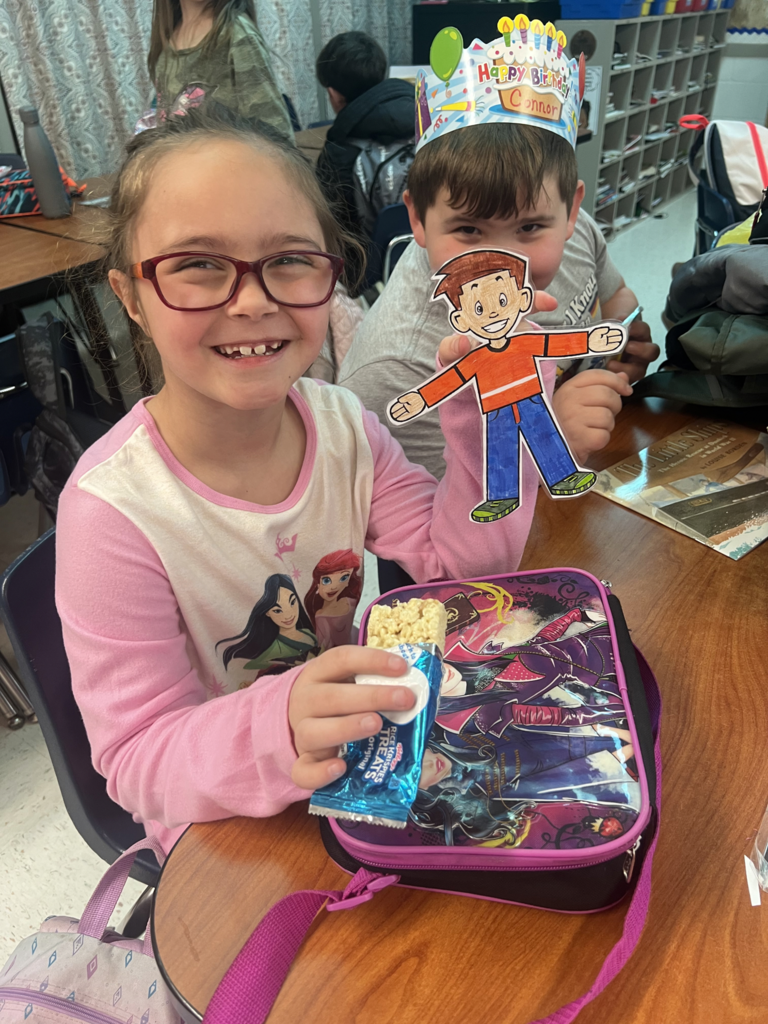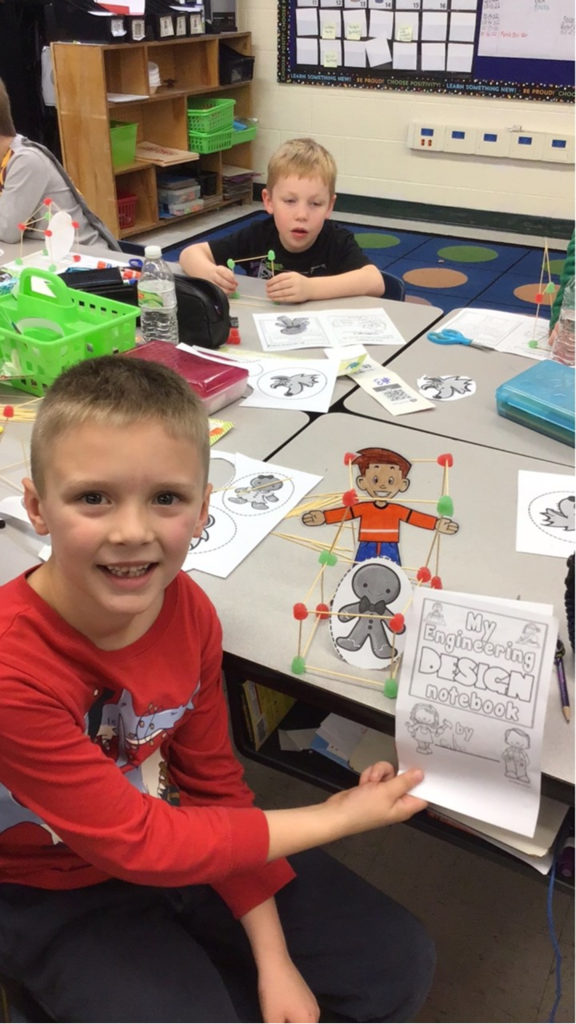 Monday, January 23 is the last day to pre-order your Mother son TICKETS! 🎟 It is also the beginning of our pet supply drive! 🐕 🐈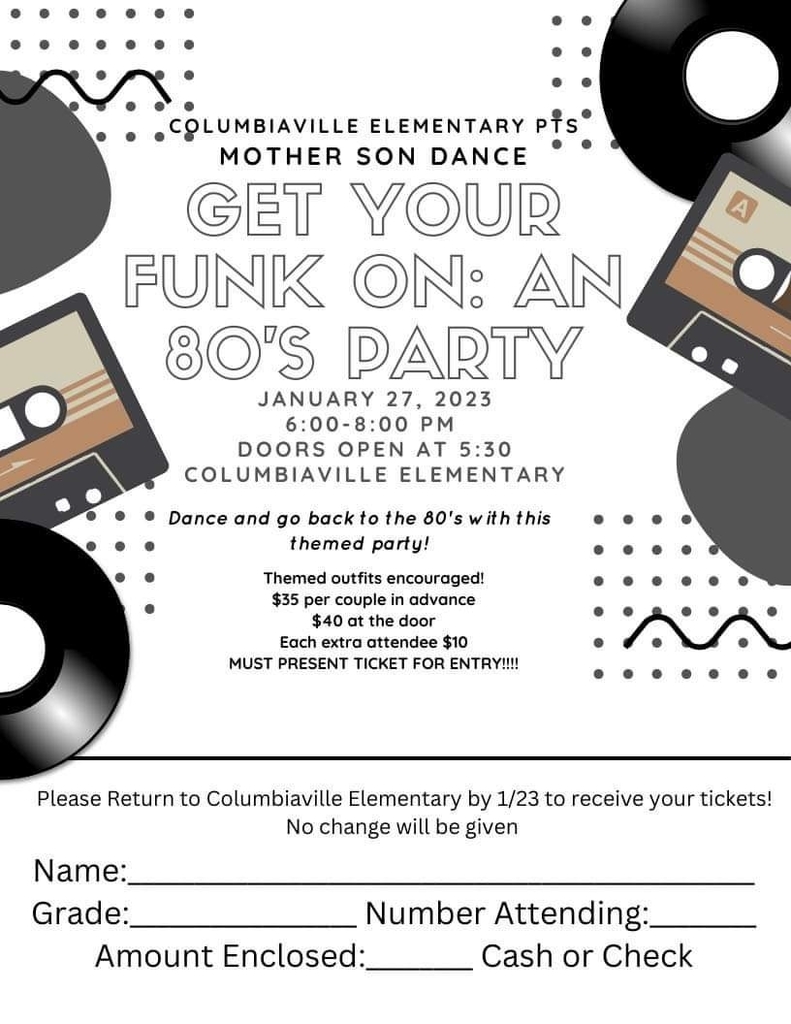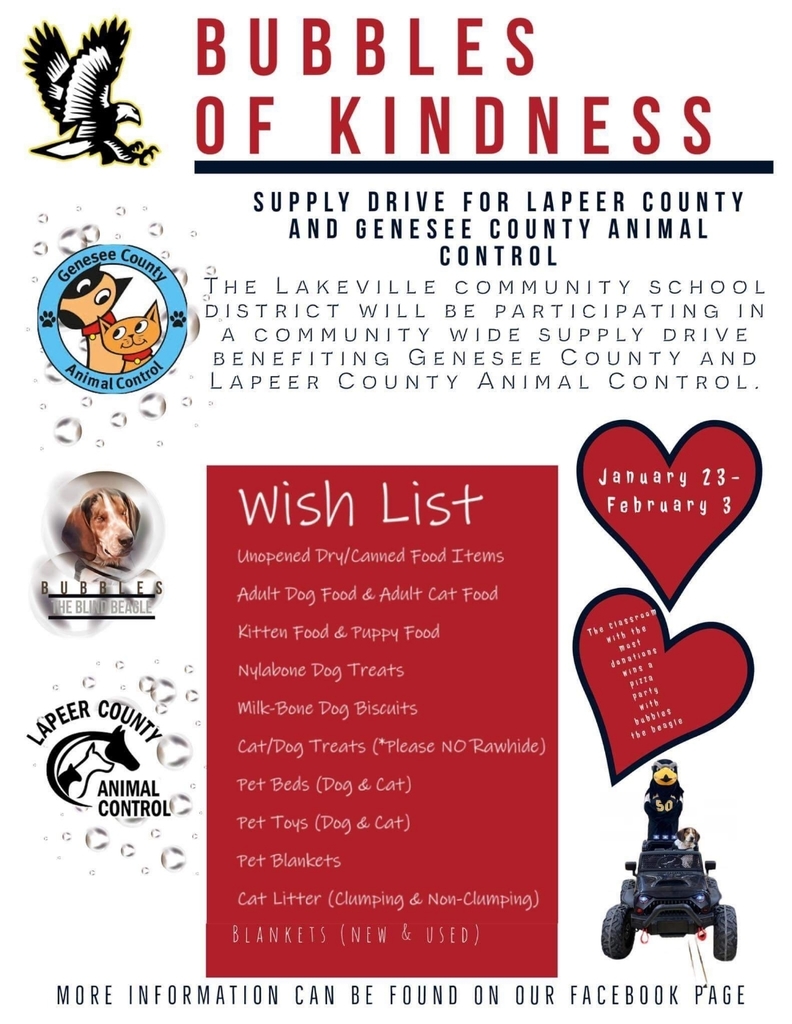 We have 2 amazing events coming up at Columbiaville Elementary! Jan. 23-Feb. 3 we will be collecting donations for the Lapeer and Genesee County Animal Shelters. January 27 The PTS will be hosting the 80's themed Mother Son Dance! This dance is open to preschool-5th grade LakeVille families! Get your tickets by Monday, January 23!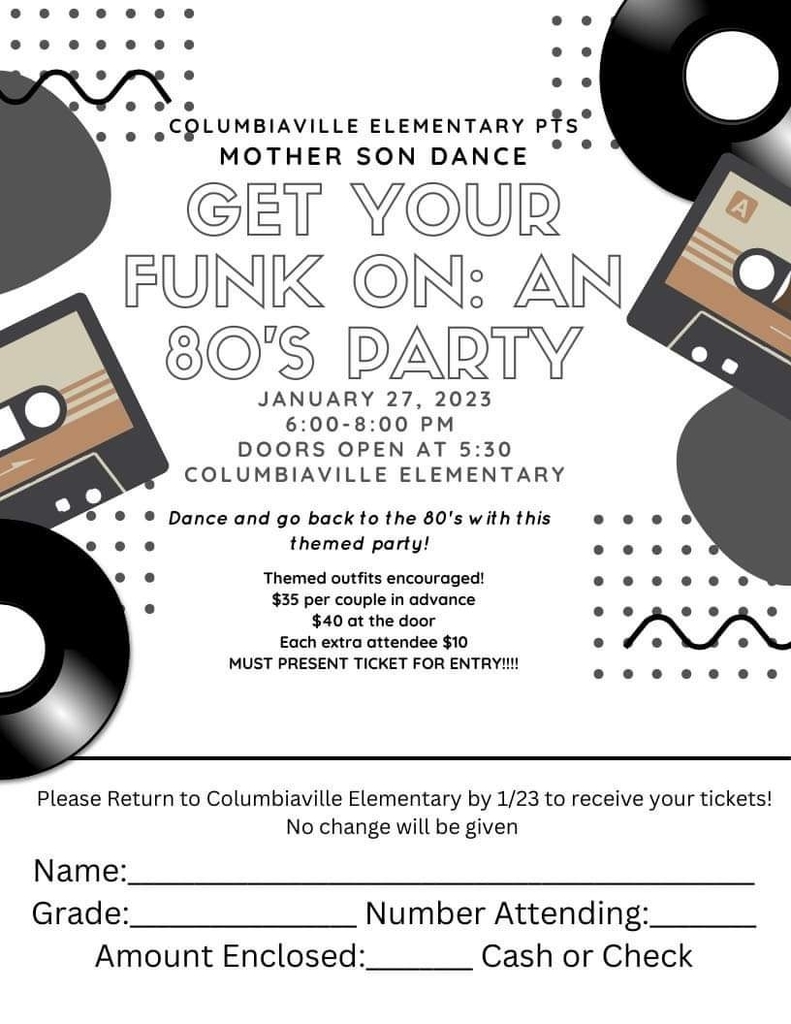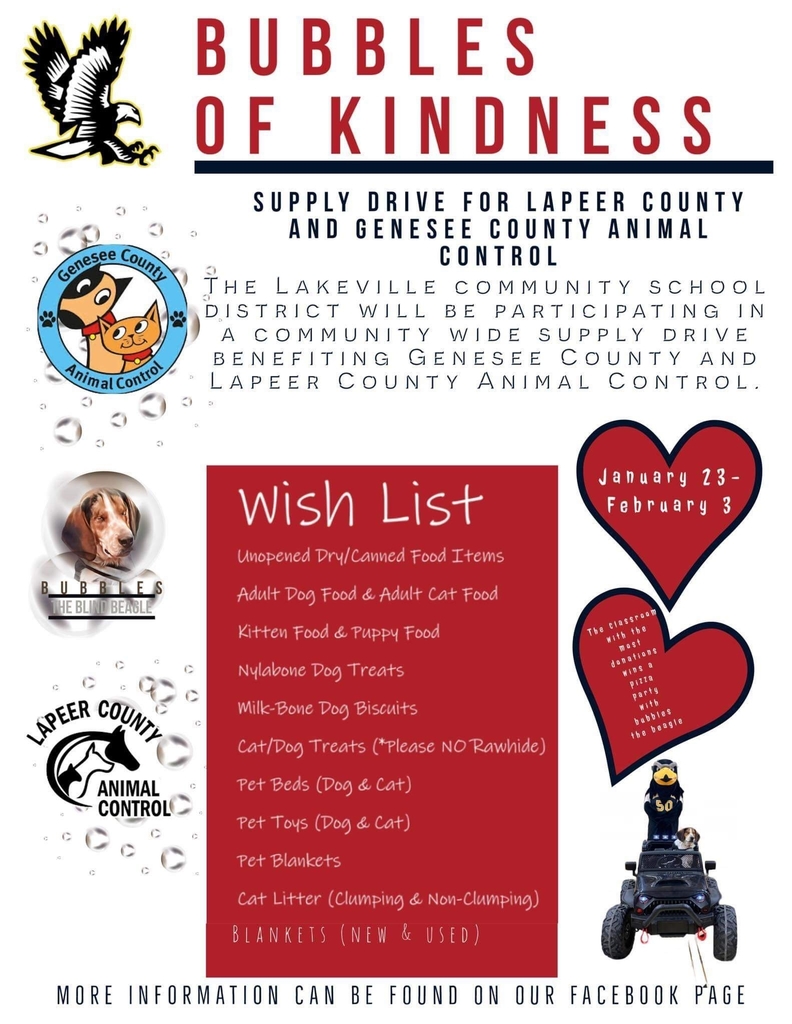 Columbiaville Elem. Questions please call 810-591-3430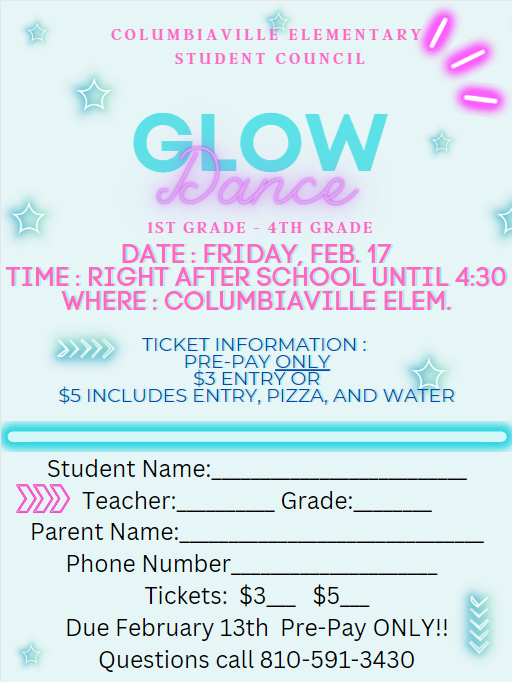 End of Semester week January 16th - January 20th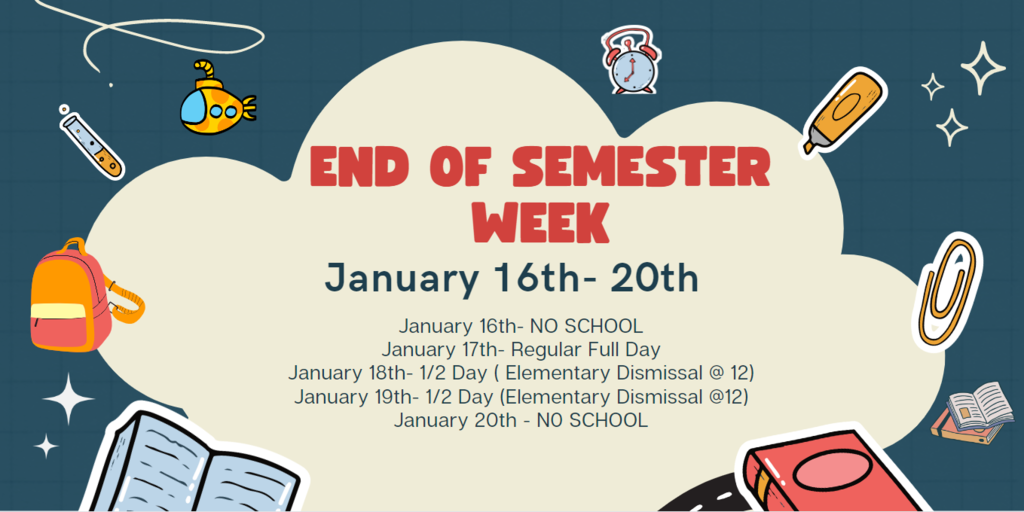 Don't forget to grab breakfast! It's no cost to you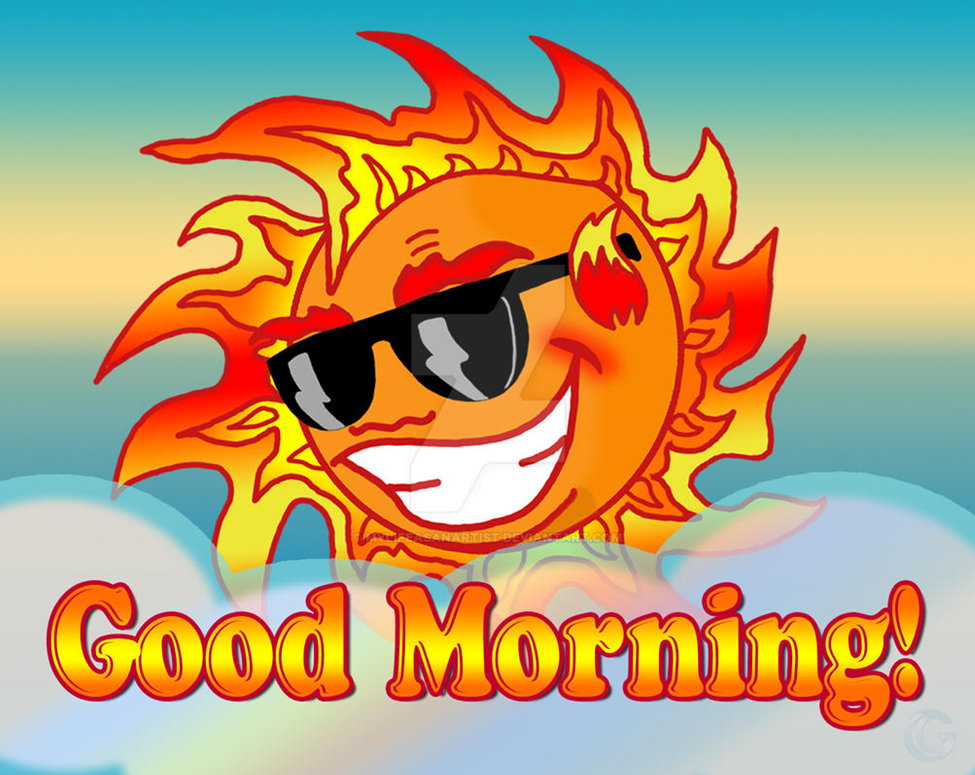 LV Falcon Wrestling Club information Congrats to the youth wrestlers!!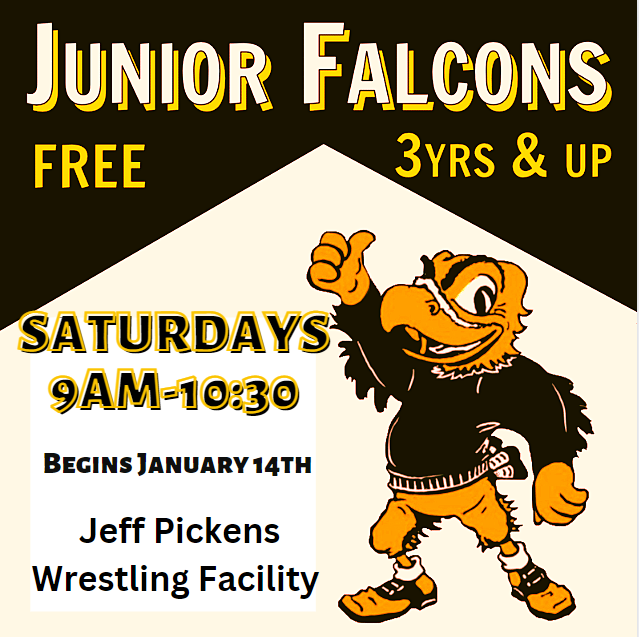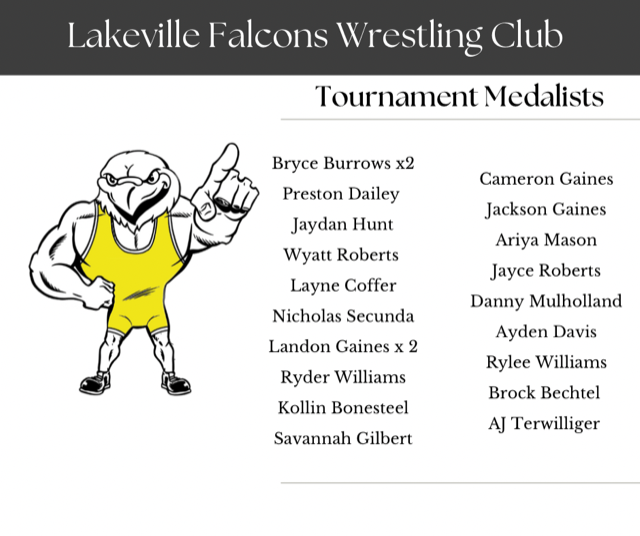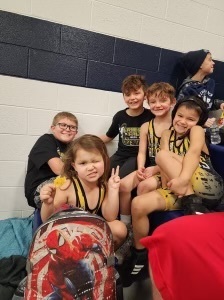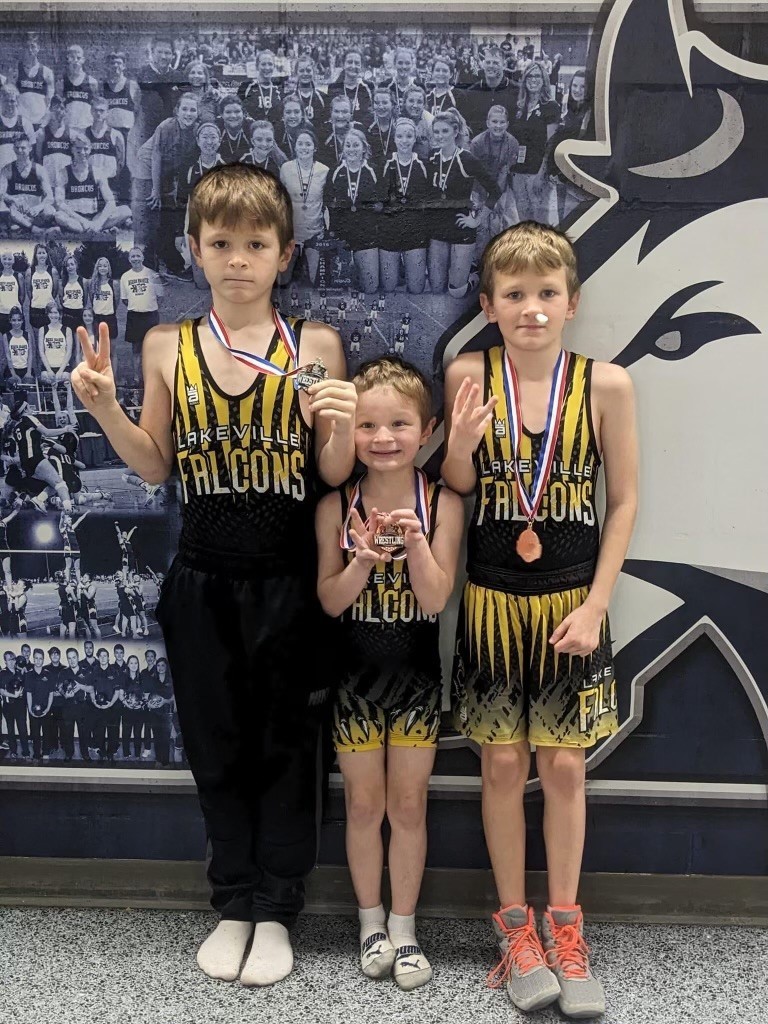 Columbiaville Elementary Book Club has read The Flat Stanley books and have decided to make our own Flat Stanley Project. Flat Stanley has been mailed out to have many adventures. We have one Flat Stanley that is traveling the district. If you see him out and about please say Hi and take a picture! He has been spotted at the Village Station.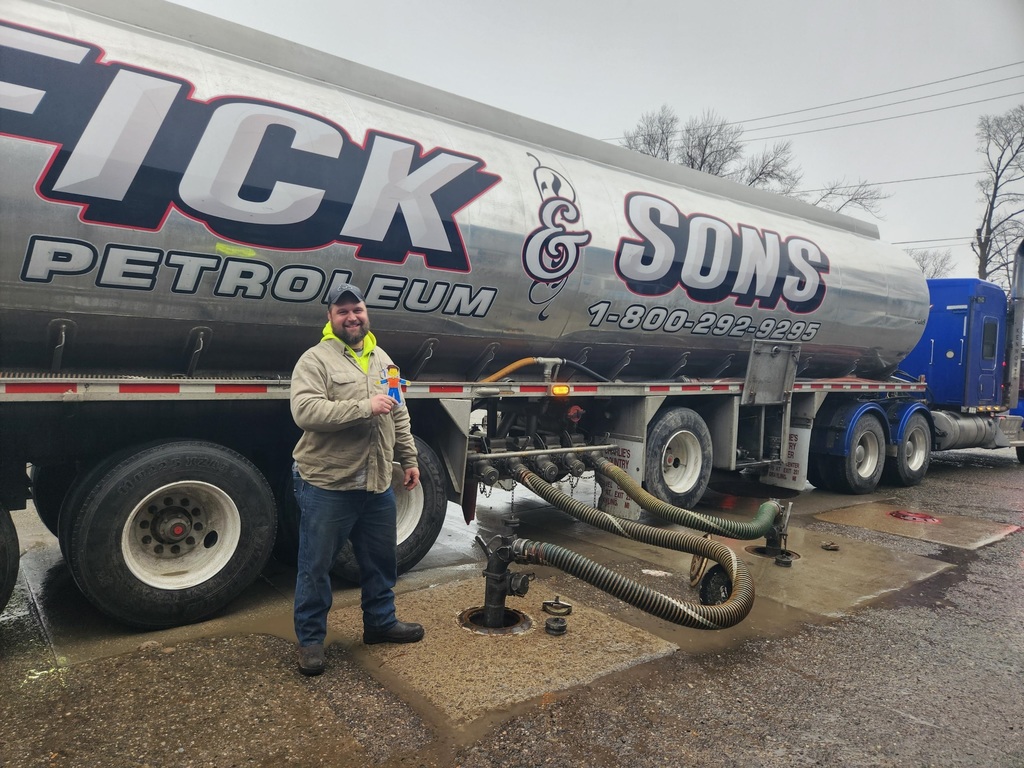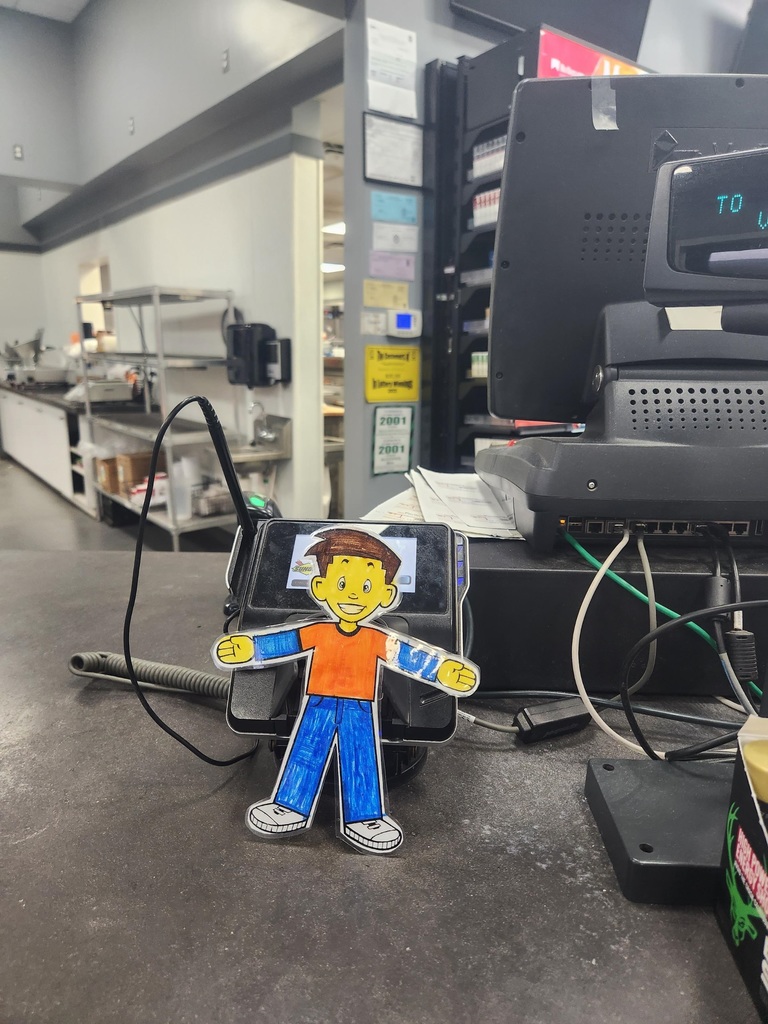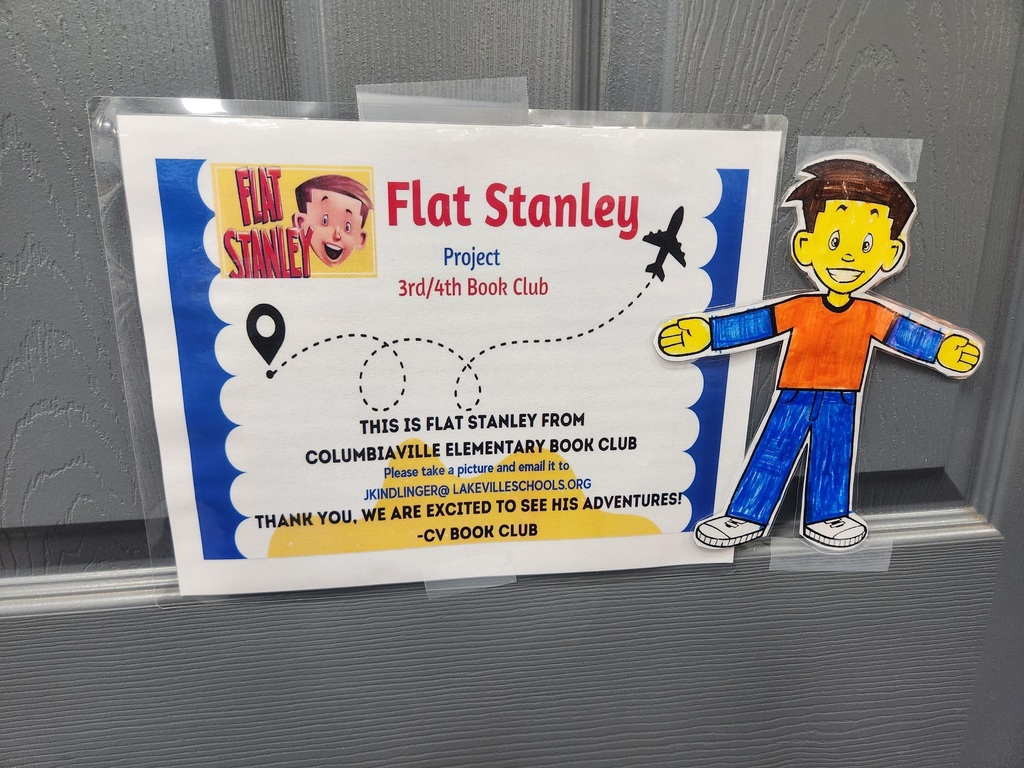 Please note that our Winter Break is December 21 - January 2. Our first day back is January 3, 2023.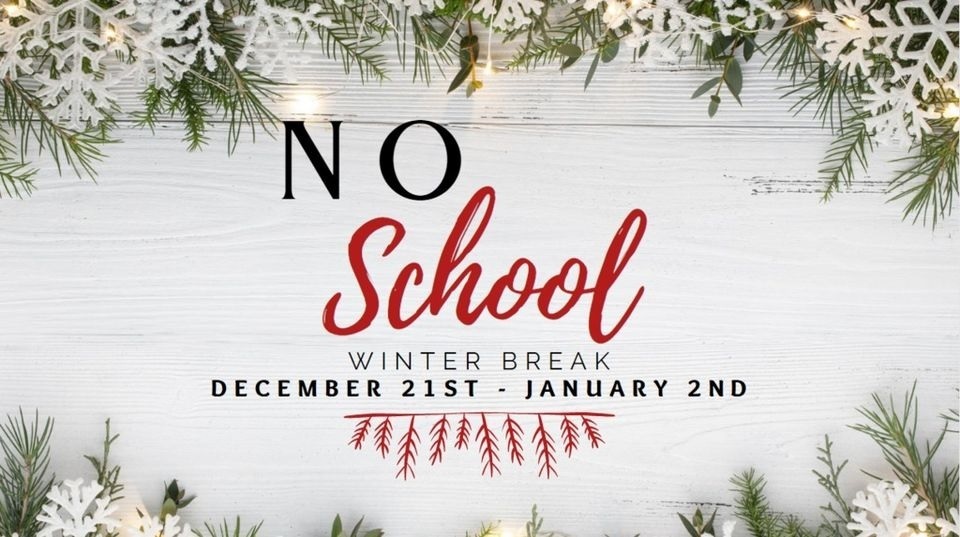 2nd Grade went up, up, and away! What a great concert. Thank you Mrs. Rathbun.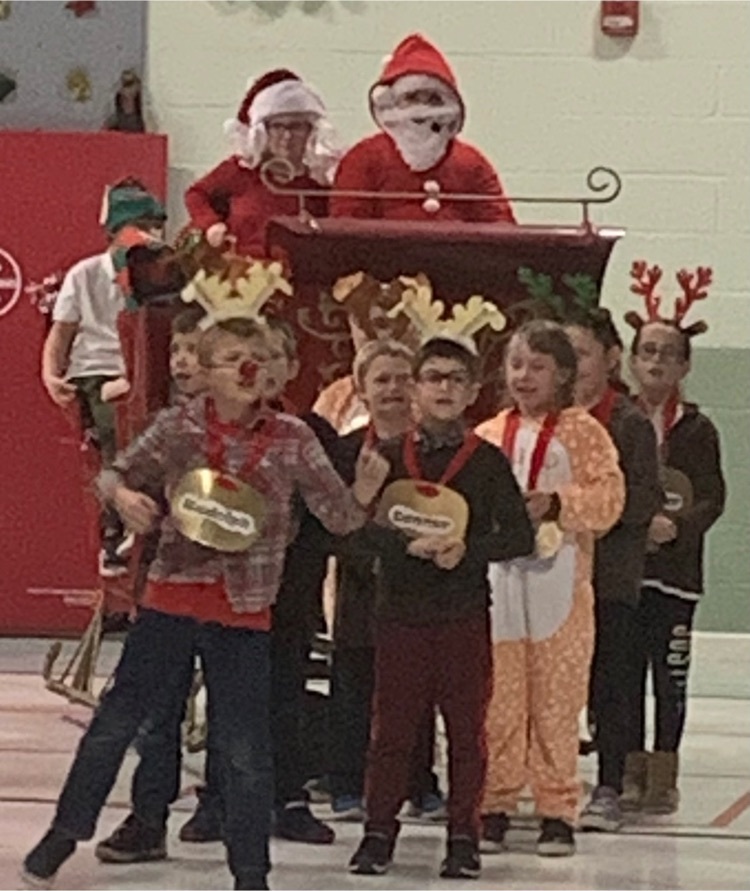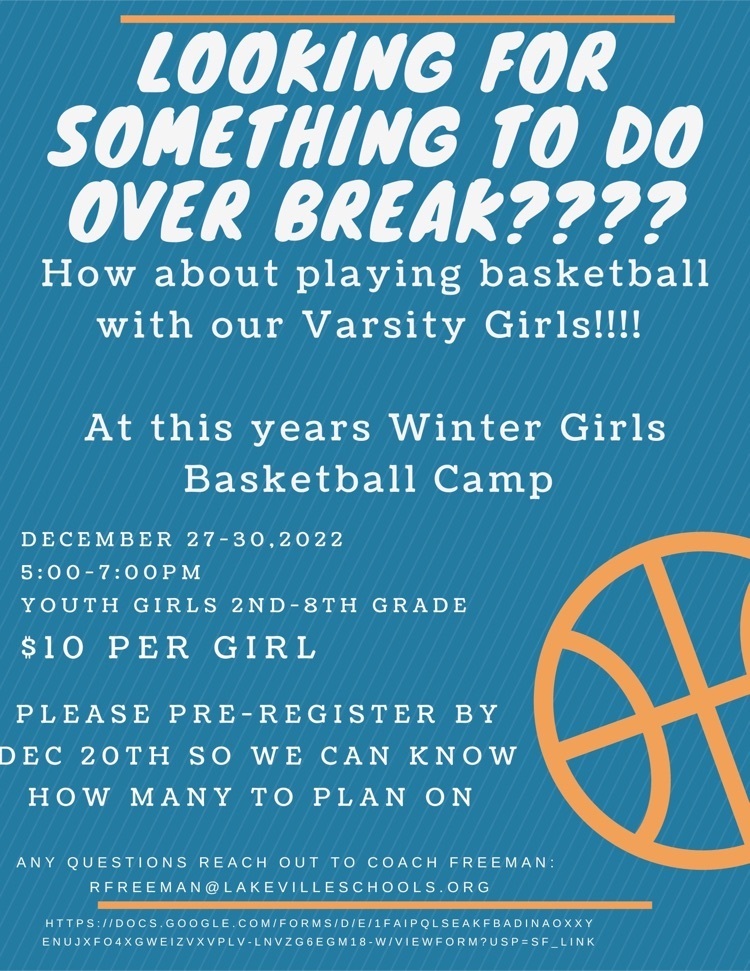 Thank you to the GISD 31N team for funding our new sensory path! All the students love it.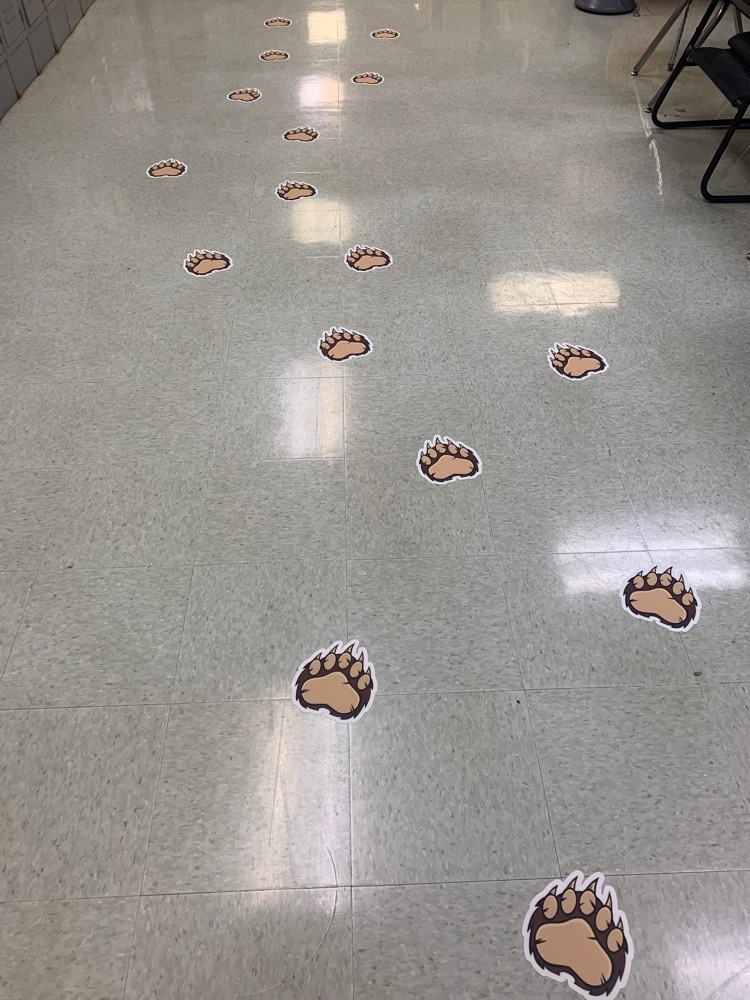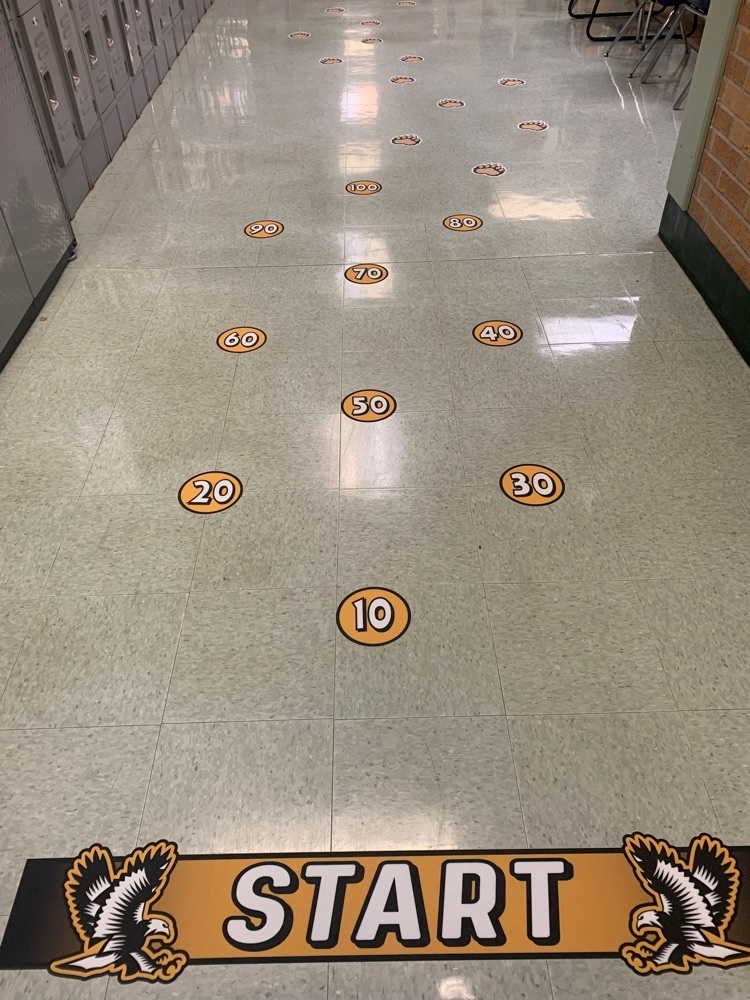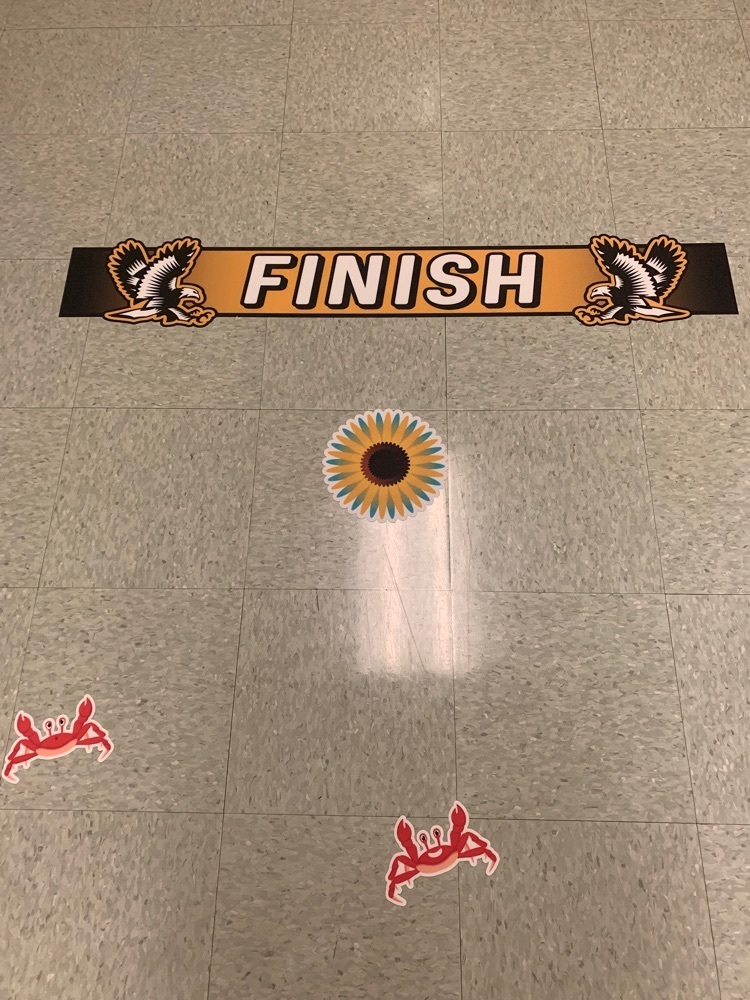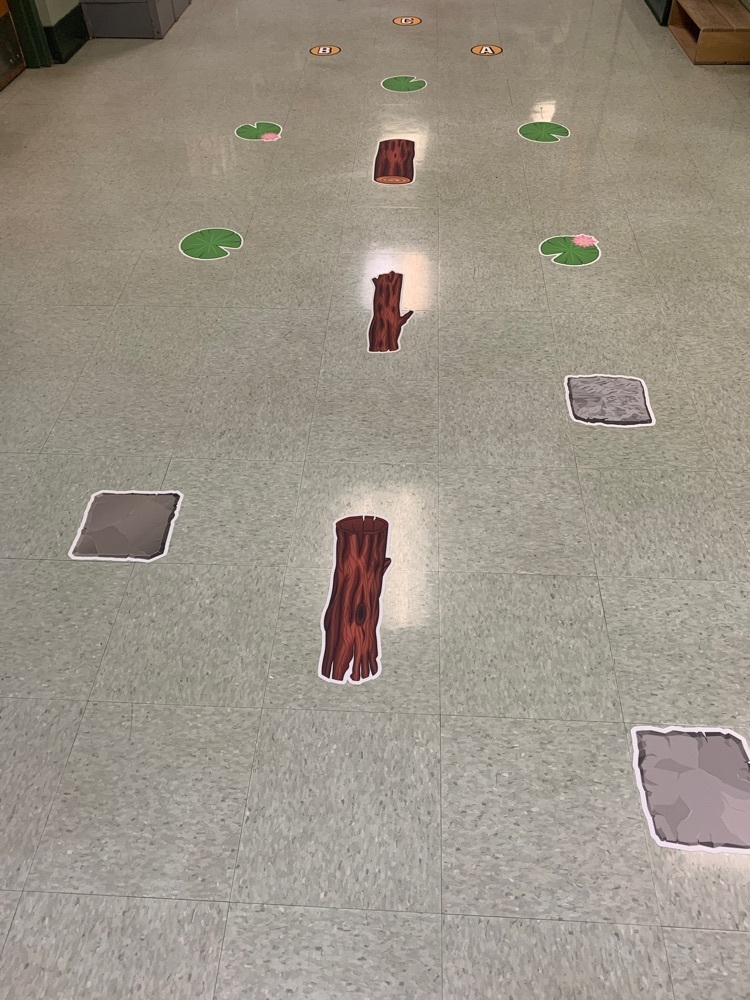 Columbiaville Elementary's Giving Tree is officially clear of Ornaments!! Thank you to our wonderful community for helping the families! We helped 29 families, which is a total of 160 people!💛 🎁 🎄 🖤 Reminder: All gifts are due back to the school on December 16th. 🎁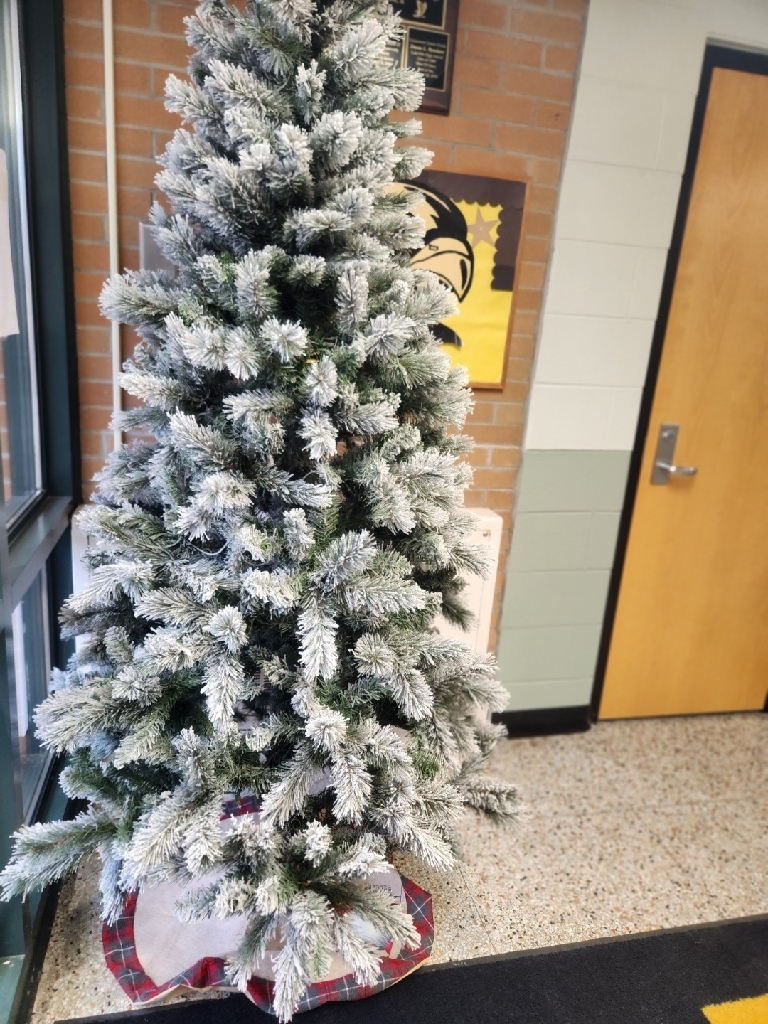 Columbiaville Elementary Student Council will be selling Candy Cane Grams!

Whoville at Columbiaville Elementary 🎄❄️☃️🍭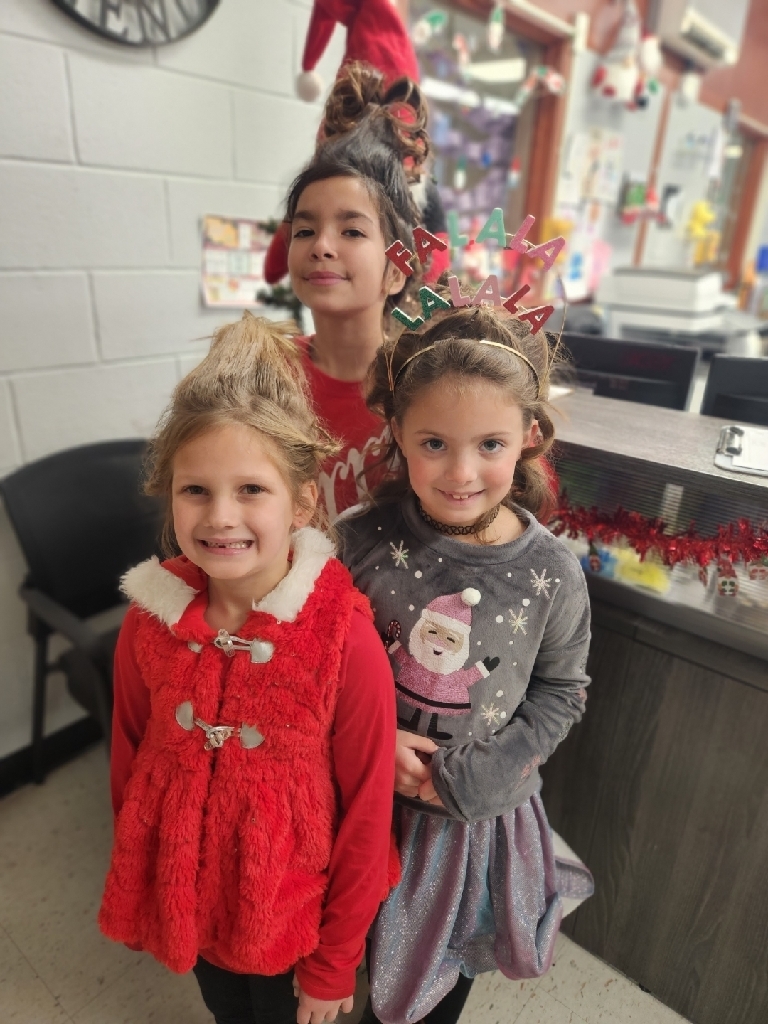 Columbiaville Elementary Festive sock day 🎄❄️ ☃️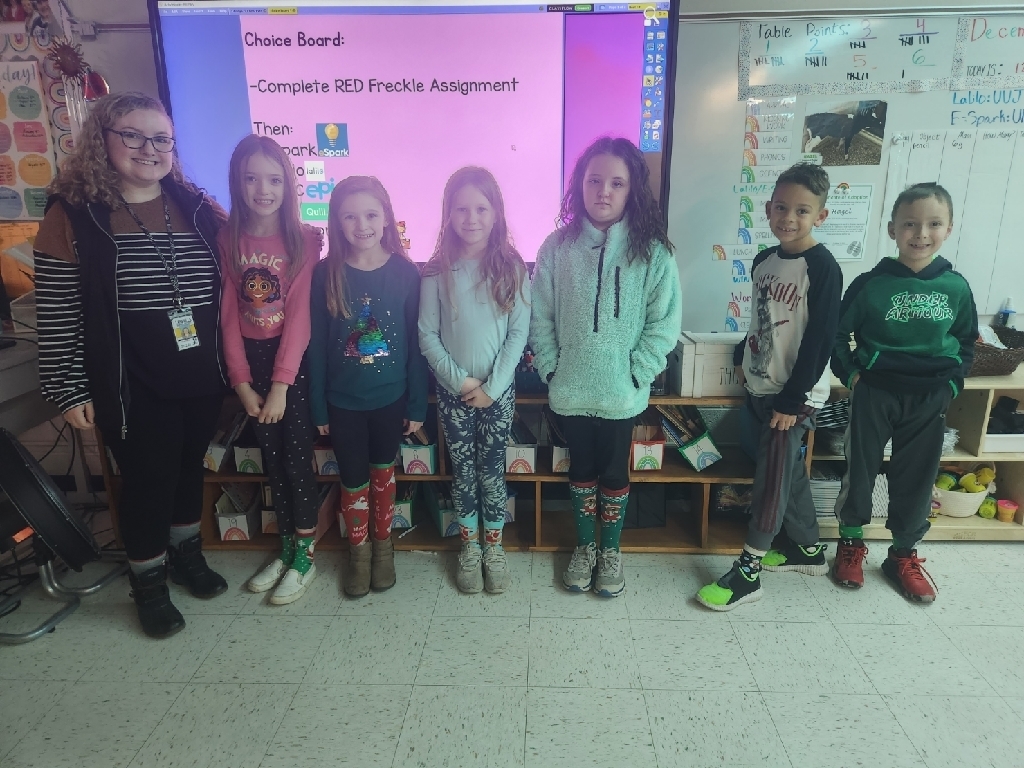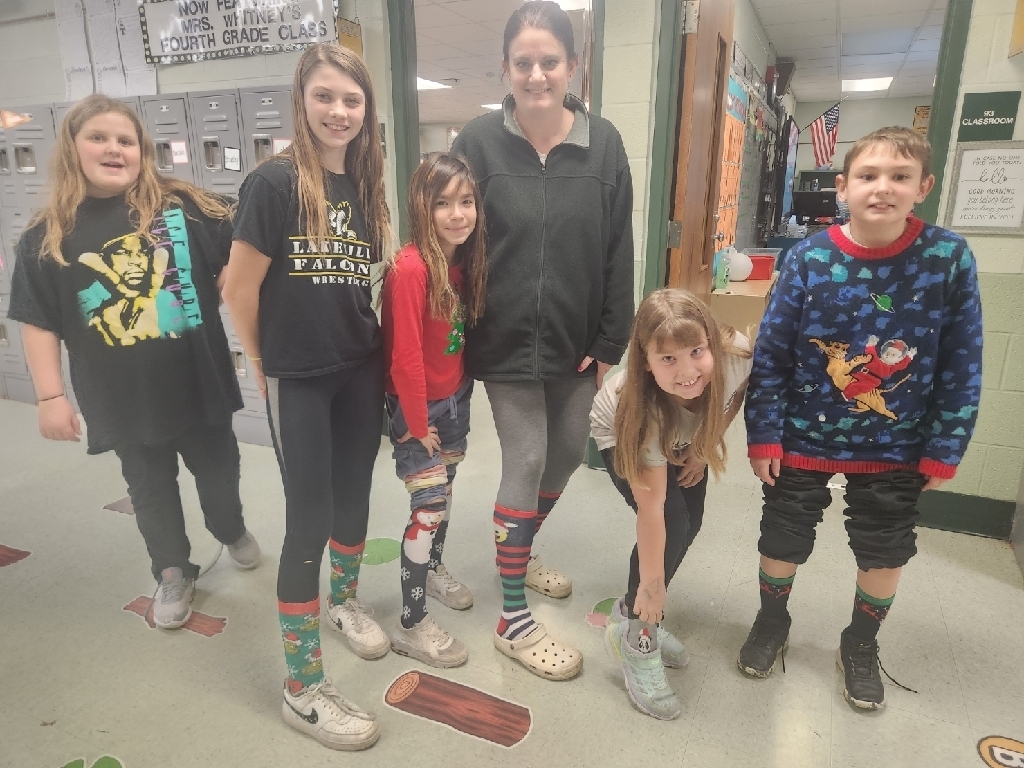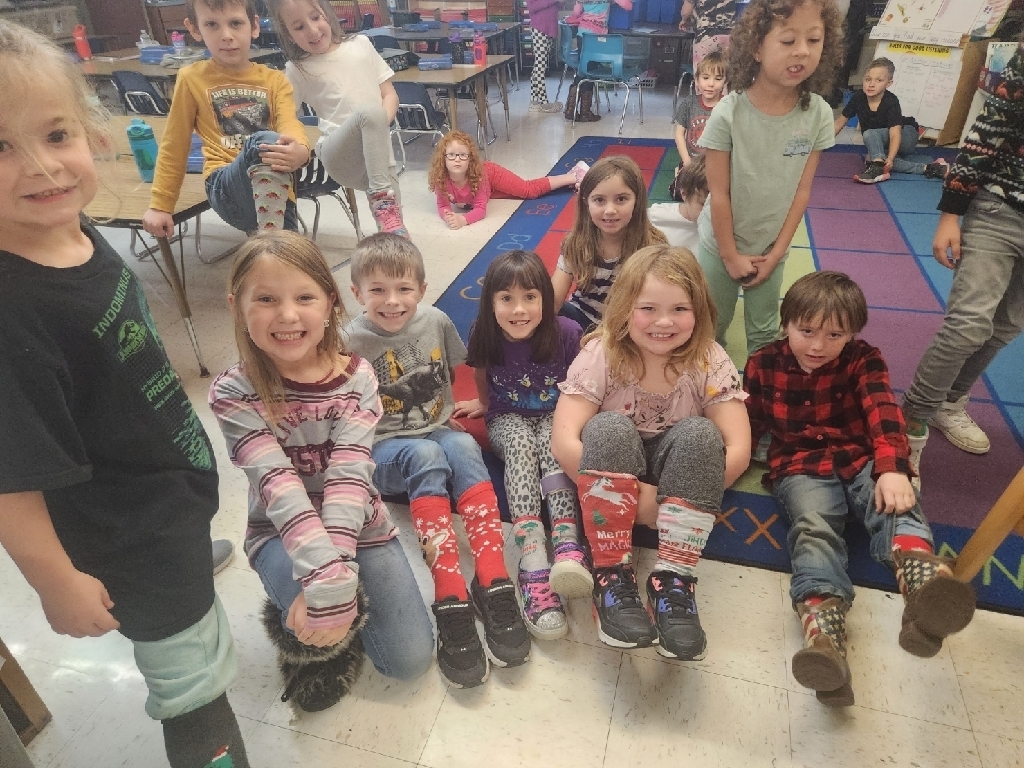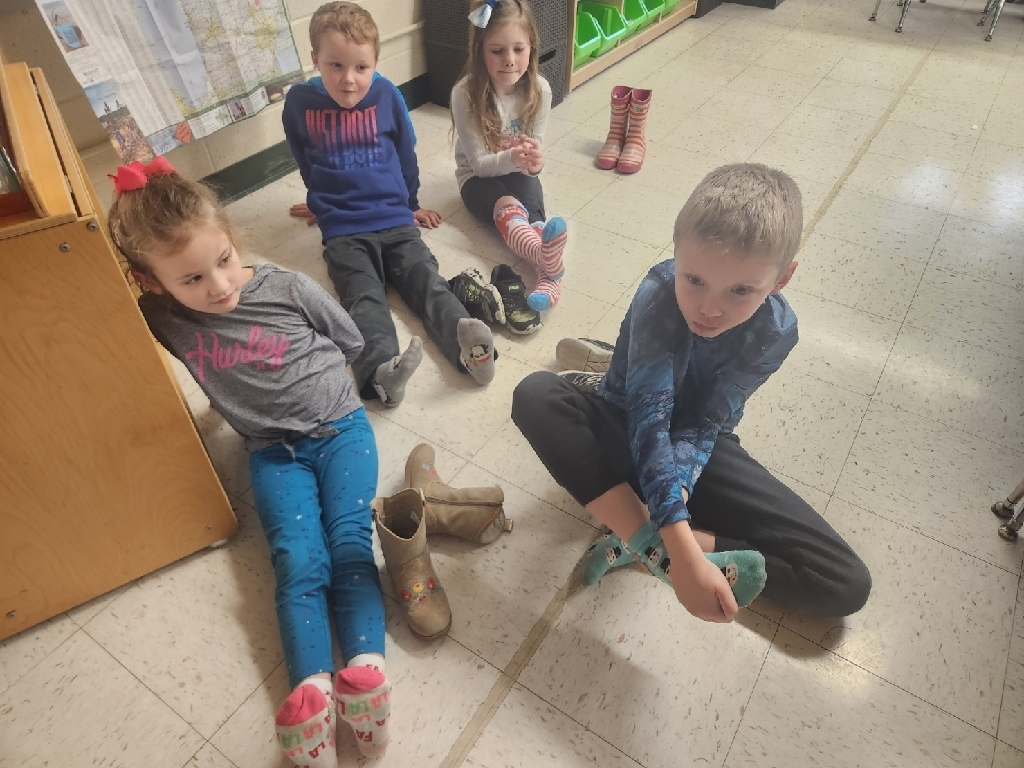 Columbiaville Elementary's Lost items need your help finding the rightful owners. Do any of these items look familiar?🤔🖤💛